DIOS acquires the Pontax-North Lithium property in central Eeyou Istchee James Bay, Québec
James Bay, emerging lithium district: The Pontax-North lithium project covers favourable rocks (paragneiss) along the margins of a 23 x 7km magnetic felsic pluton with a prospective section some ~11 km long. The Pontax-North claims are also located in the axis of SW-NE glacial movement and along a cluster of lithium metal lake sediment anomalies combined with useful other anomalous critical elements. The area has several magnetic features intersecting the general SW-NE magnetic trend. Field work is planned in 2023. Recall on October 20, 2022, Dios had announced that it has acquired the Nemiscau-North Lithium battery metal property totalling 164 wholly-owned claims for 9,274 ha along Pontax River, some ~15km north of Nemaska Cree village. We also highlight Azimut Exploration (AZM-V) has generated lithium projects in the Eeyou Istchee James Bay (https://azimut-exploration.com/wp-content/uploads/2023/01/azimut-pr-20230123.pdf) and several companies active in the area (https://www.linkedin.com/pulse/harfang-exploration-inc-har-v-reports-results-its-pontax-eric-lemieux/).
See end of: https://www.linkedin.com/pulse/dios-exploration-inc-dos-v-doubles-size-its-lithium33-eric-lemieux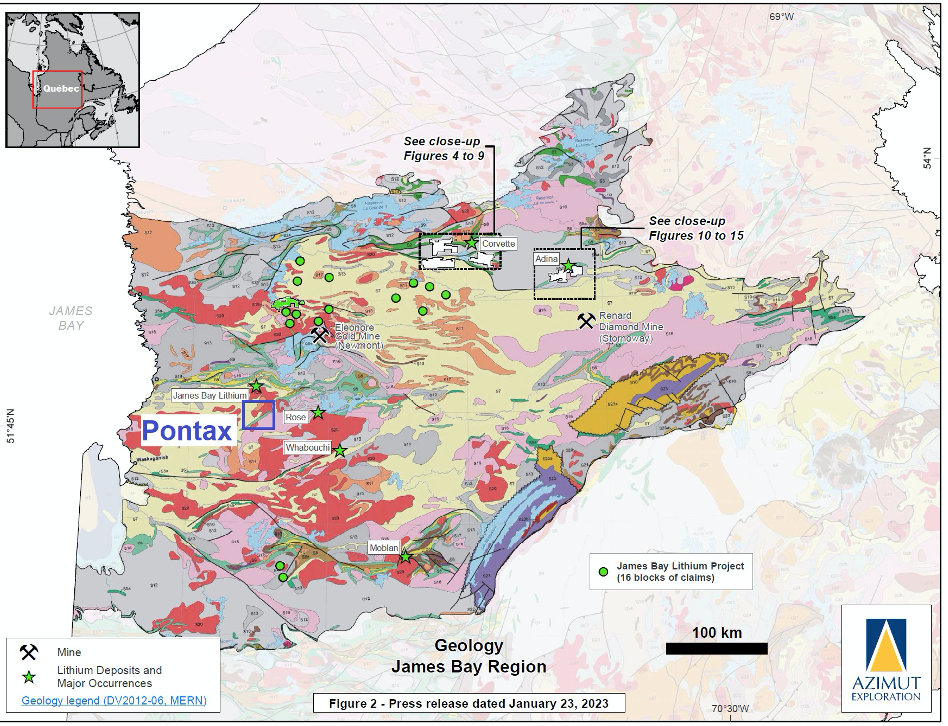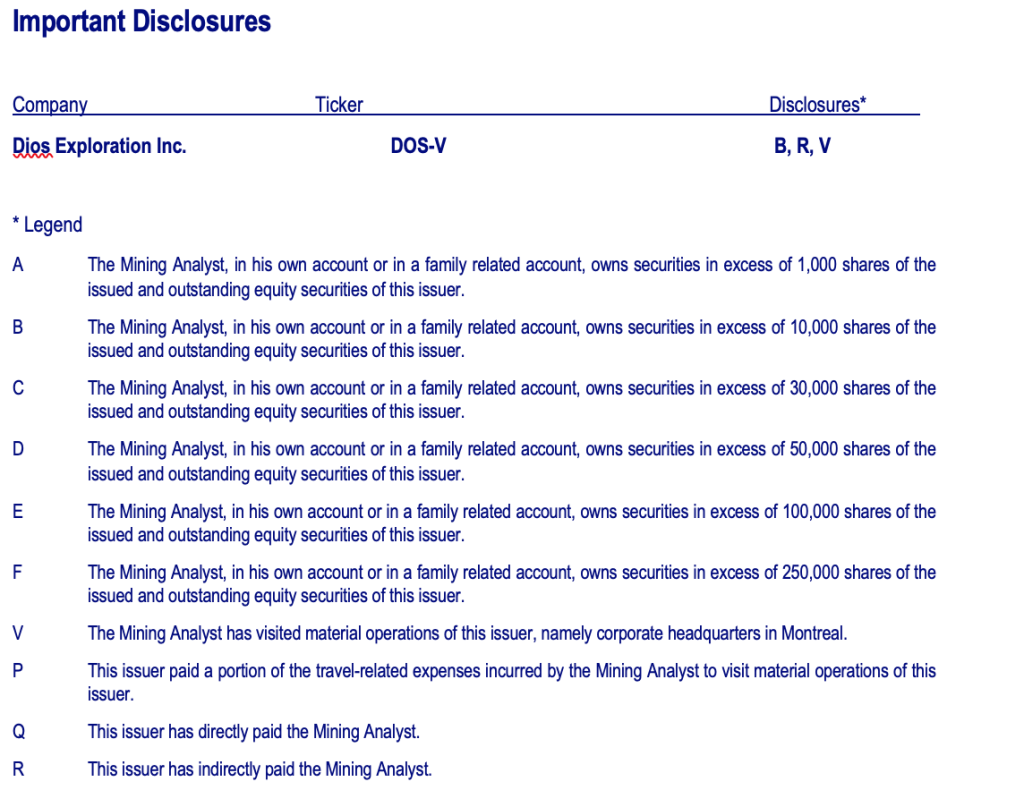 Mining Analyst Certification
I, Éric Lemieux, Mining Analyst, hereby certify that the comments and opinions expressed in this report accurately reflect my personal views about the subject and the issuer.
I determine and have final say over which companies are included in my research and do not have direct or indirect remuneration unless disclosed.
This report has been prepared for general information purposes only and should not be considered either a solicitation for the purchase or an offer of securities. This research note does not constitute a recommendation.
The securities mentioned in this report may not be suitable for all types of investors. The information contained in this report is not intended as individual investment advice and is not designed to meet any particular investment objectives, financial situations, or needs. Nothing in this report constitutes legal, accounting or tax advice.